TxDOT KENEDY COUNTY SAFETY REST AREA

Location: Kenedy County, Texas

Owner: Texas Department of Transportation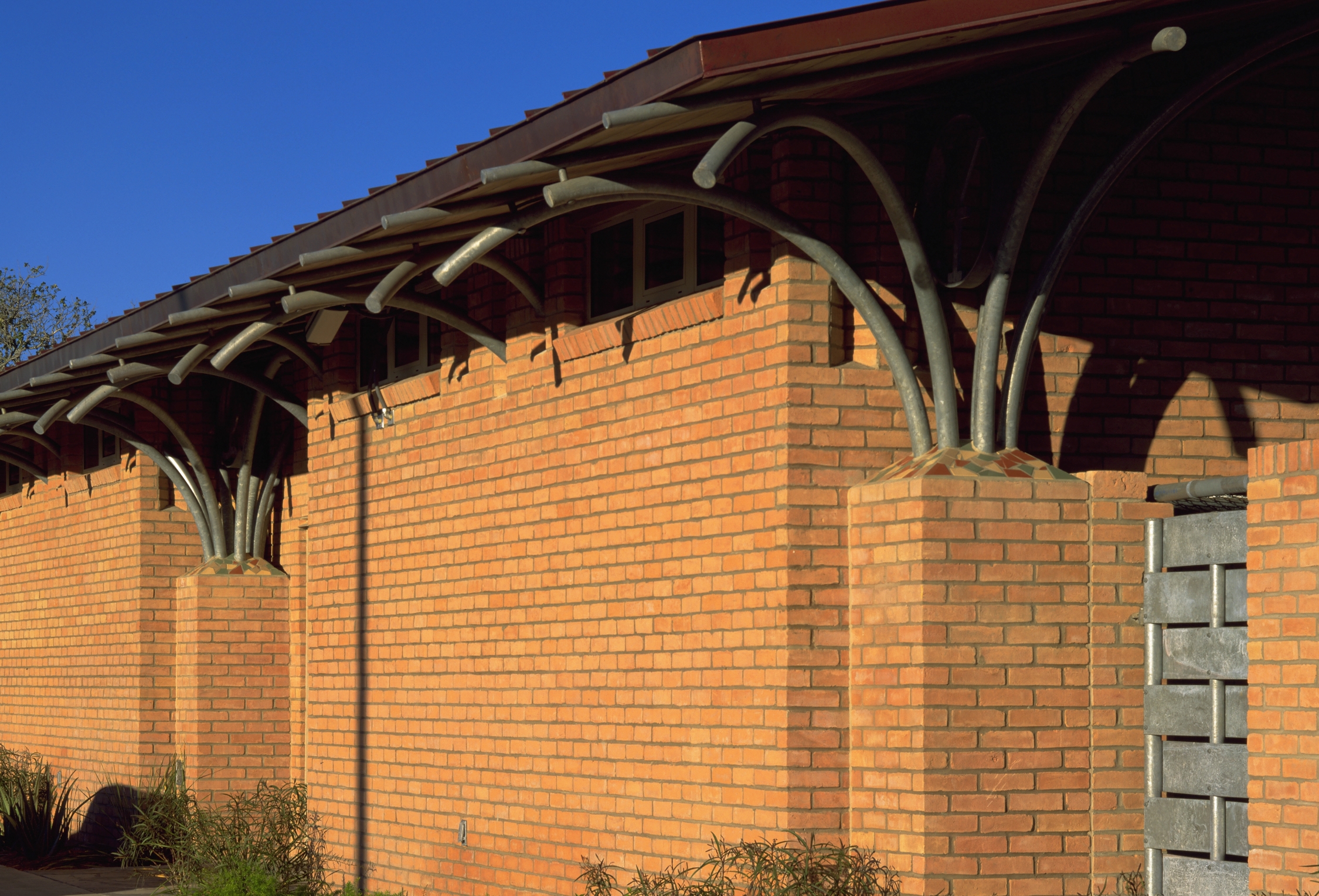 The Kenedy County Safety Rest Area is located in the median of highway passing through a vast ranch country just north of the Rio Grande Valley. Culturally, the architecture is a crossroads – reflecting both the Mexican traditions of this part of South Texas as well as the ranching, hunting and oil patch cultures. The structures reflect the small town train stations that once dotted the Texas rural landscape with vaulted bent pipe trusses support heavy planked wood roof decks. Further extending the blacksmith's craft, pipe trusses are marked with branding iron medallions from the area's famous ranches.
Texas Society of Architects Honor Award 2002