NATIONAL MUSEUM OF THE PACIFIC WAR

Location: Fredericksburg, Texas

Owner: The Admiral Nimitz Foundation and The Texas Historical Commission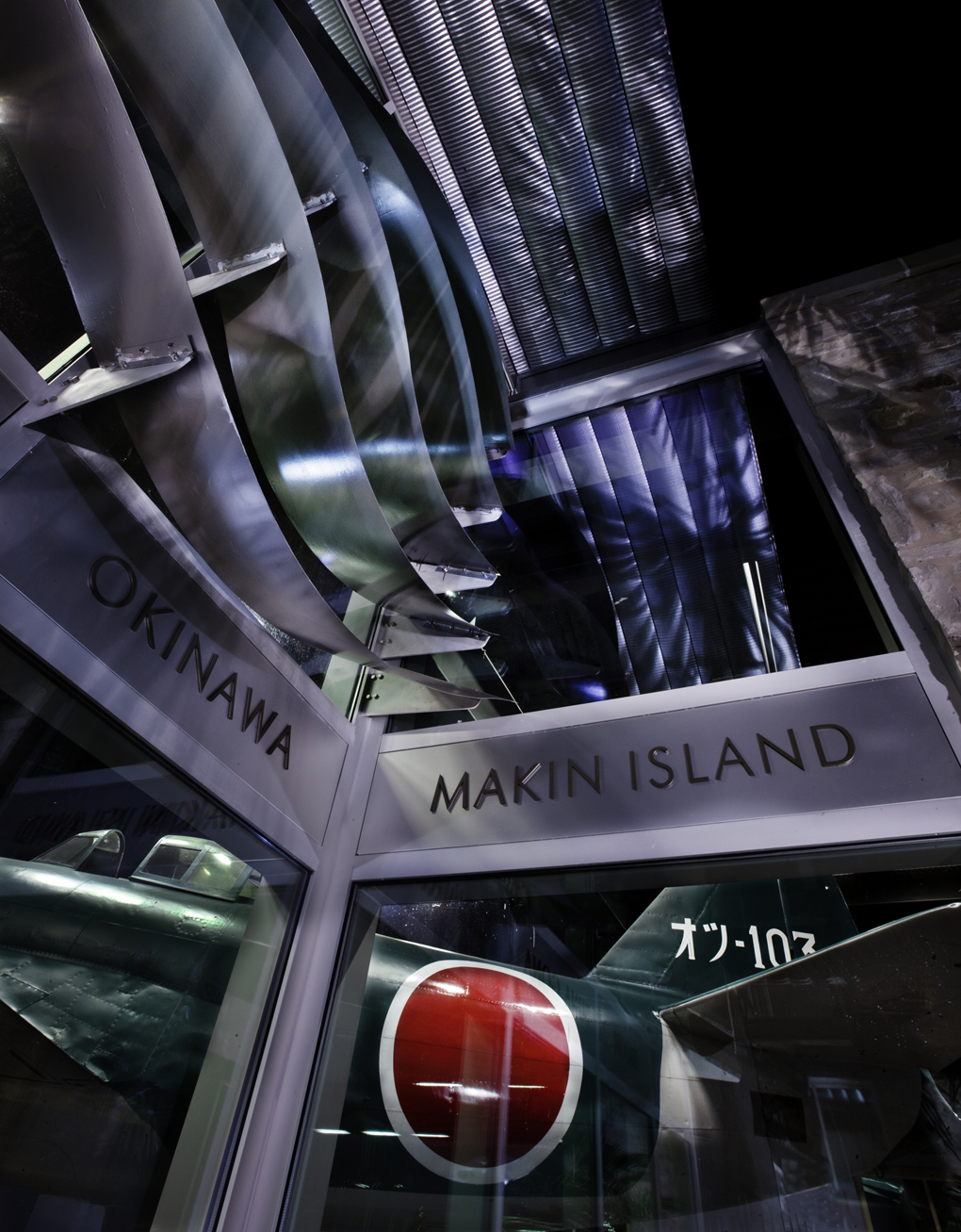 This new addition and renovation to the George H.W. Bush Gallery of the Museum of the Pacific War is designed with direct reference to the historical fabric of Fredericksburg, Texas and with metaphorical reference to the American military and the Pacific War. This concept recognizes that the street-front pedestrian and vehicular experience is critical to the continuity of the historical character of the district. The perimeter is composed of a series of simple, one-story stone building facades, linked by courtyards and/or low stone walls to create a continuous perimeter scaled and detailed to the neighborhood urban district. The museum store, lobbies and certain large scale exhibits and artifacts are visible and oriented to the sidewalk to further enhance the pedestrian experience. Inboard from this perimeter zone, the building design more directly expresses the museum and its purpose. The scale steps up to convey the national significance of the museum and the global and historical magnitude of the Pacific War. Materials and detail of these building elements allude to the WWII-era American military - but materials that also hold traditions in the Texas Hill Country. These two sources of design meaning interweave into a meaningful and appropriate design, intimately connected to its place and expressive of its mission.
AIA Corpus Christi Honor Award 2009