OAK PARK ELEMENTARY SCHOOL

Location: Corpus Christi, Texas

Owner: Corpus Christi Independent School District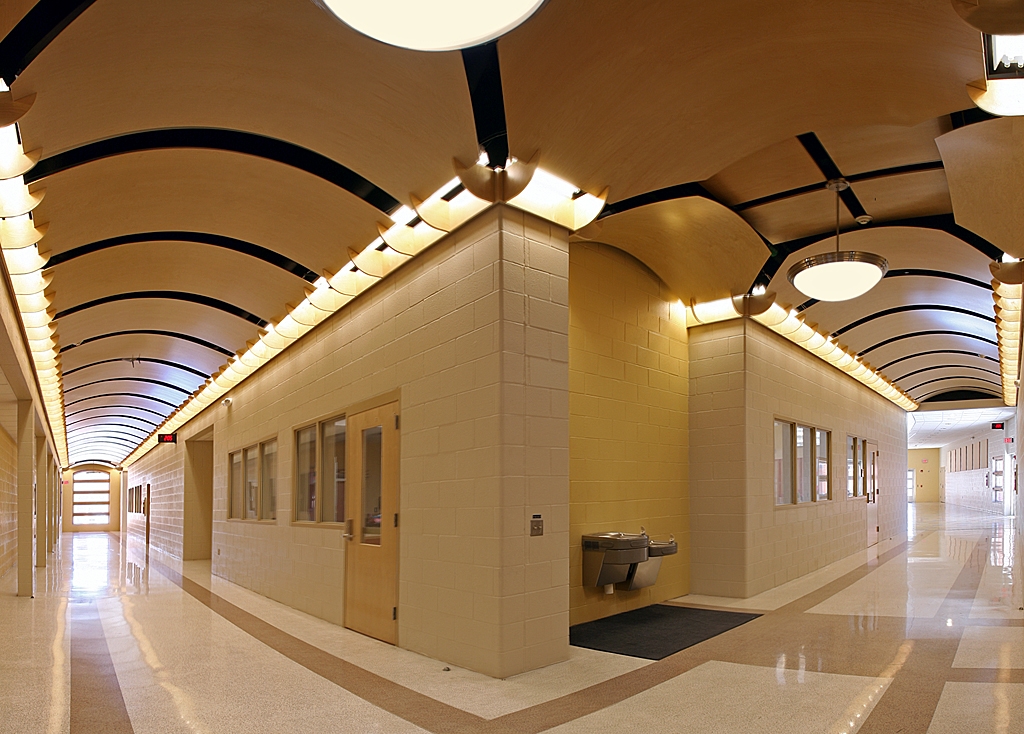 A new elementary school for a working class neighborhood. The design is sited to stimulate new development in the neighborhood and to provide a new park located at the main entry to the neighborhood from a commercial artery. Every classroom has a window to the exterior, each oriented to the north or south for passive solar exposure. North facing clerestory monitors bring diffused day-lighting to the library, cafetorium, multi-purpose room and art studio classroom.
TASB/TASA Citation Awards 2006
National Brick in Architecture Award 2006
AIA Corpus Christi Merit Award 2005