PACIFIC COMBAT ZONE - PHASE 1

Location: Fredericksburg, Texas

Owner: The Admiral Nimitz Foundation and The Texas Historical Commission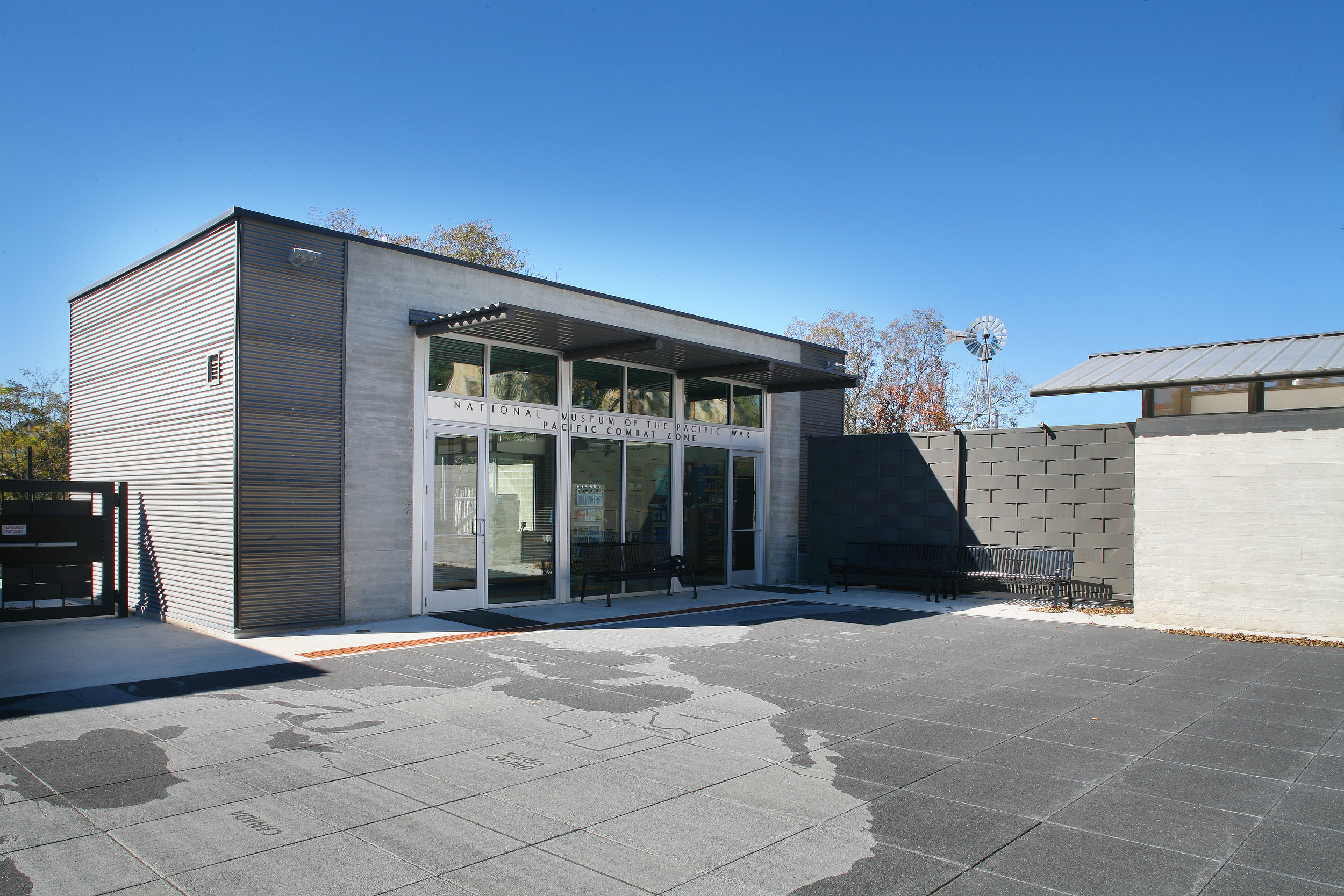 Encompassing half a city block and located two blocks from the National Museum of the Pacific War, the Pacific Combat Zone houses and maintains more than a dozen operational WWII combat vehicles, exhibits an Avenger dive-bomber and a PT boat, provides permanent and temporary outdoor educational exhibits, and stages "living history" gear demonstrations and battle re-enactments several time a year. This project is the first of two phases to redesign the entire facility to improve the visitor educational experience and better display and protect rare artifacts. This phase includes a new arrival building and museum store, a new orientation plaza, new public restrooms and new exhibits within existing metal buildings that house an Avenger aircraft and a PT boat.
The architecture of the arrival building and public restrooms utilize cast concrete and corrugated metal referential to the bunkers and itinerate military structures in the Pacific theater, while the orientation courtyard provides exhibits to provide context to the war, and a map to convey the immense scale of the Pacific and the logistical challenges it presented. The museum is dedicated not to celebration or even commemoration of war, but to education of new generations and to remembrance of immense cost and human sacrifice so that this history may never repeat.
AIA Corpus Christi Honor Award 2016