VETERANS MEMORIAL

Location: Portland, Texas

Owner: City of Portland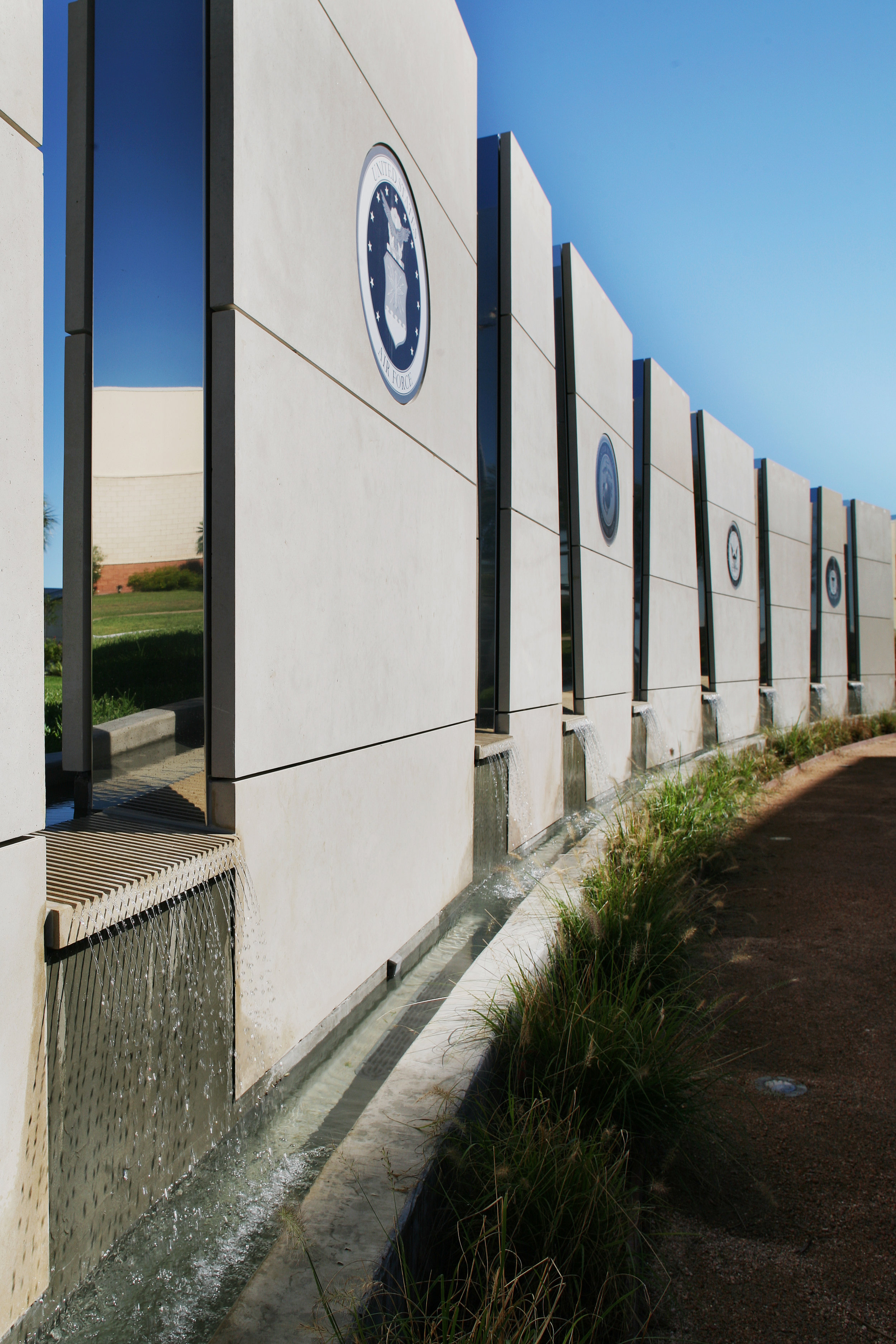 Adjacent to the existing Portland, Texas City Hall, the Veteran's Memorial is the initial phase of a Master Plan to develop public spaces in the city's civic complex. The project memorializes the city's fallen heroes from WWI through the Iraq and Afghanistan conflicts. The design symbolizes the unity of purpose expressed by the motto "E Pluribus Unum" and manifest in the dedication and sacrifice of these fallen heroes.