RAY HIGH SCHOOL GYMNASIUM

Location: Corpus Christi, Texas

Owner: Corpus Christi Independent School District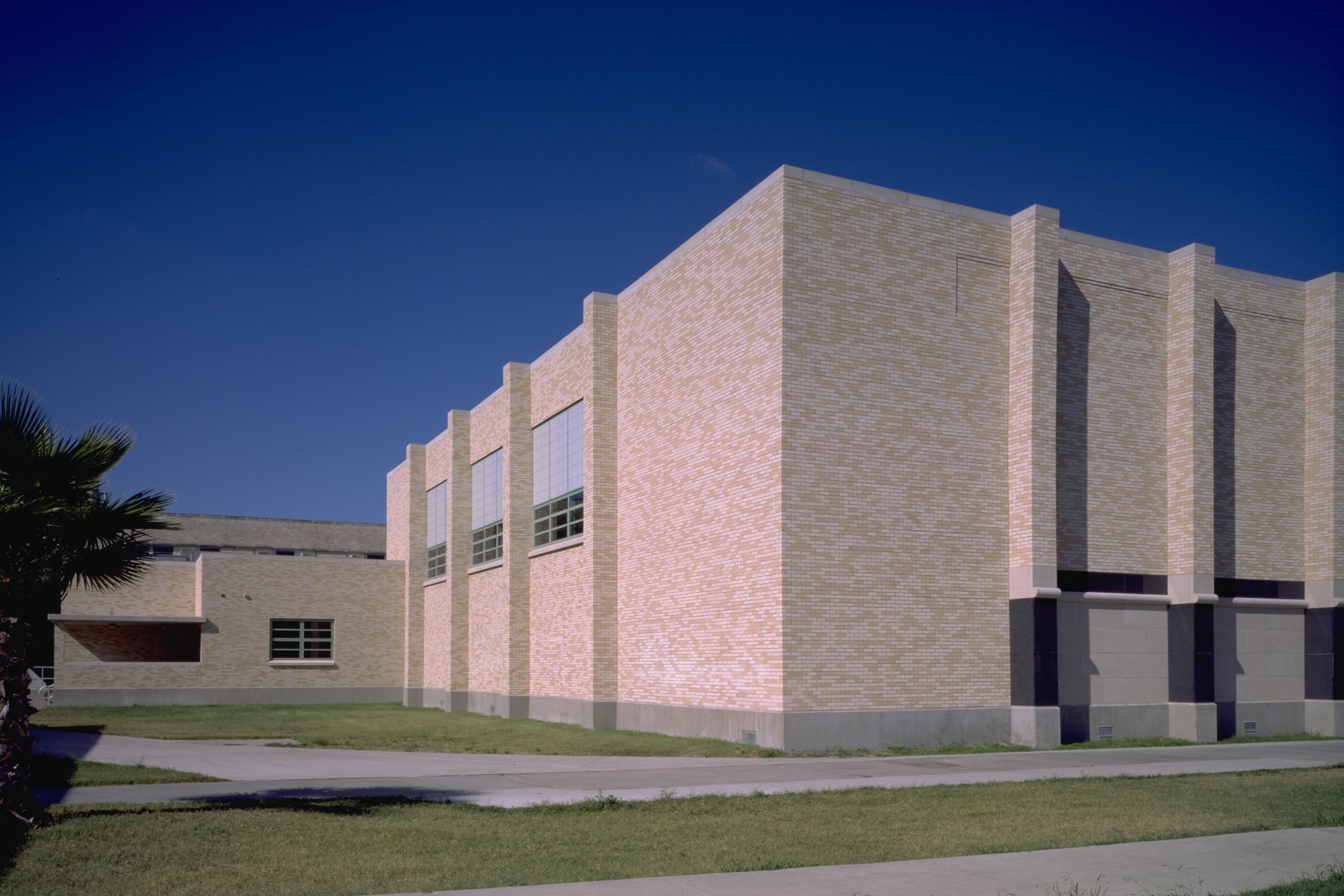 A gymnasium locker room and classroom addition to a large 1950's era high school. The design extends the original architectural scale and detail to create better defined and usable exterior space. In addition to athletic facilities, the project included a vocational education facility and classroom spaces for special education students.