UNIVERSITY SERVICES CENTER – TEXAS A&M UNIVERSITY CORPUS CHRISTI

Location: Corpus Christi, Texas

Owner: Texas A&M Corpus Christi University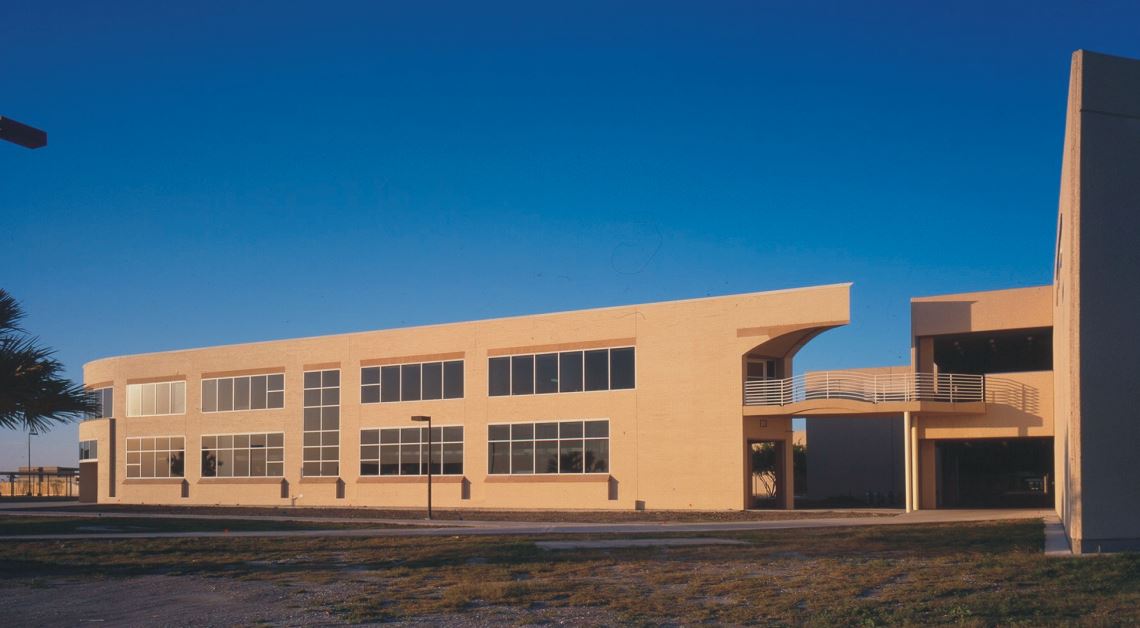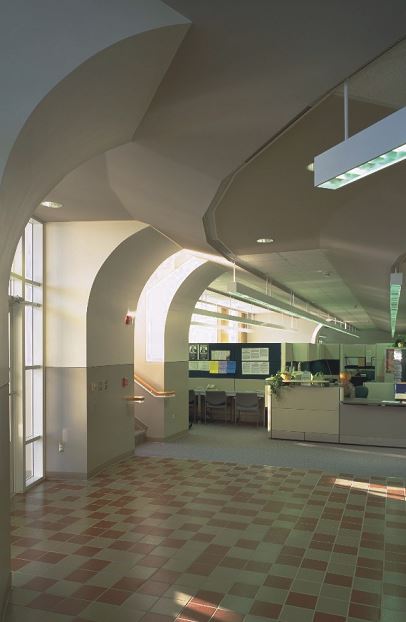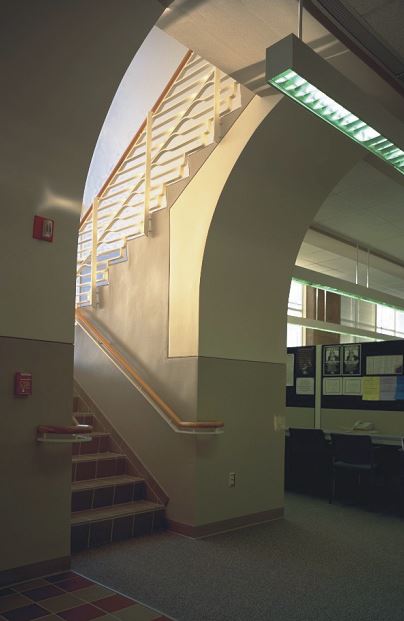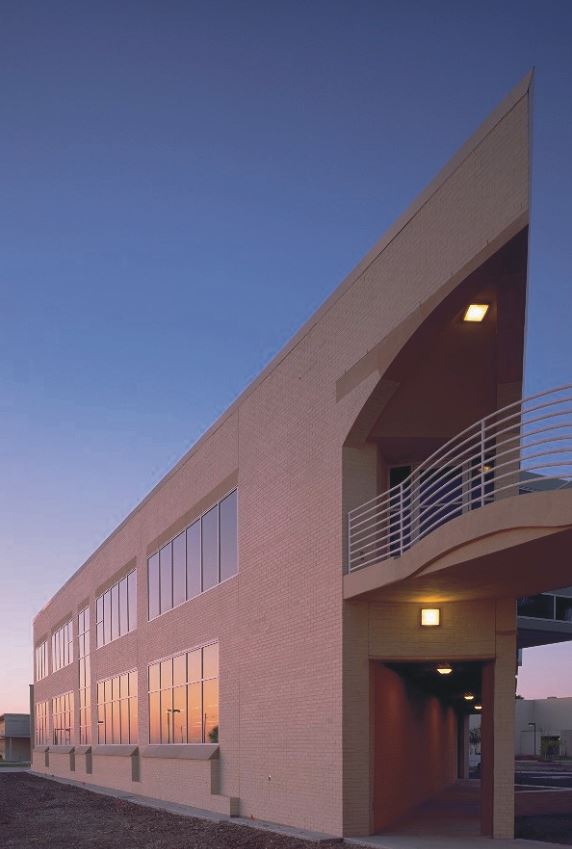 This is a 22,000 s.f. university office building designed to contribute to a unique campus setting and to be open and accessible to students while creating a dynamic and flexible environment for workers.
The campus occupies an island at the south east edge of Corpus Christi Bay and this building anchors the northern end of a pedestrian spine and creates closeness to the wind protected inner campus courtyards. As such, the design presets two faces – one to harsh elements and expansive bay views, the other to tropical planted, pedestrian oriented inner campus.
Flexibility and order is achieved via a central circulation (and data & communications) spine along which departments or project teams can grow, shrink or cluster. In order to create a non-hierarchical environment among the staff and a welcome one for the students, the key contextual asset, the views, are kept open to all by placing workstations or glassed offices along the northern exposure.
The best views are served for the three open stairways located to facilitate movement between the floors and to encourage vertical as well as horizontal teaming.